Risk Tolerance Questionnaire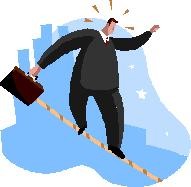 The following questionnaire, prepared by Cambridge Investment Research, helps Florida Fiduciary Wealth Management advisors determine your tolerance for risk in your investments. We would greatly appreciate you taking your time to complete the form, as it will help us set customized investment guidelines that best fit your financial goals.
When you have completed the form, please print and scan it to jackie@floridafiduciary.com or fax it to (863) 688-0373. Please include your phone number and/or your e-mail, so we may confirm receipt of your information.
When we've analyzed the results of your Risk Tolerance Questionnaire, we will contact you again to go over strategies that suit your profile.
Click Here to download the Risk Tolerance Questionnaire